Support a foster house for abandoned kitten in remote Sumatra, Indonesia.
Posted 15-10-2018 16:38
» Team Tobatabo
Welcome to Lake Toba Cats Garden.
In the beautiful Sumatra island, surrounded by the lake Toba, we begun to build our dream. A Garden for Cats. A place where all the cats and animal lovers are welcome. It started with Uncle Bond. His work is cleaning house and cleaning garden in his family house. He was always founding small babies cats in the roads and in the fields so he decided to start a home for these poor abandoned kitten. And four years have passed.

At the moment he has around 21 cats and they need everyday care: feeding, cleaning the area and, specially, vaccines. Our main goal is to find support to the healthy.Every day we need to struggle to survive, literally. There are no doctors in the island. It means we need to go to Medan, capital of Sumatra, located 300 kms away to find help to our cats. Most part of the time, it is, sadly, impossible.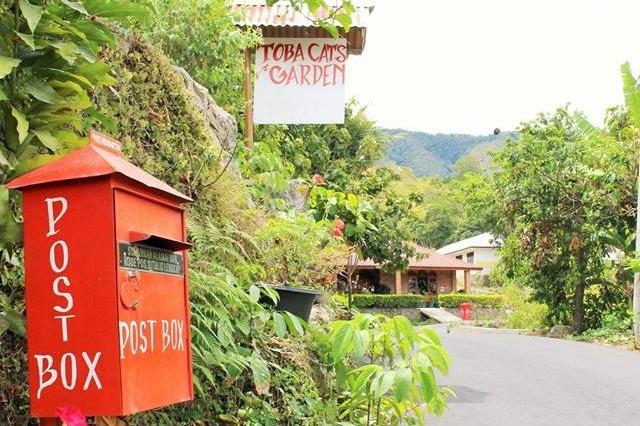 We don't have financial resources to support transports, doctor or medicine. Lake Toba Cats Garden is also a homestay, a pet-friendly homestay, with just one bedroom that means that is basically our living place with almost no-profit.

Samosir island is a jungle island with limit goods. We just can get dry food and special milk for the babies in Medan. Our cats are majority fed with rice, fish and milk. We give our best to keep them well-nourished with what we have.

Our mission is to create house for cats and kitten from bamboo in the garden with lights. A quarantine zone for the new cats and new poor kittens for the sick ones and the healthy one and a garden area for living and playing.
1 FISH 1 PERSON, we can save life. Help to help. Thank you
Sart funding just click Gofunme.com

Best regards,
Uncle Bond